In 2012, INC held 1st position in 46 constituencies, 2nd position in 61 constituencies and came at 3rd position in 10 constituencies. In 2017, it came to power by claiming 77 constituencies, while holding 2nd and 3rd position in 29 and 11 constituencies respectively.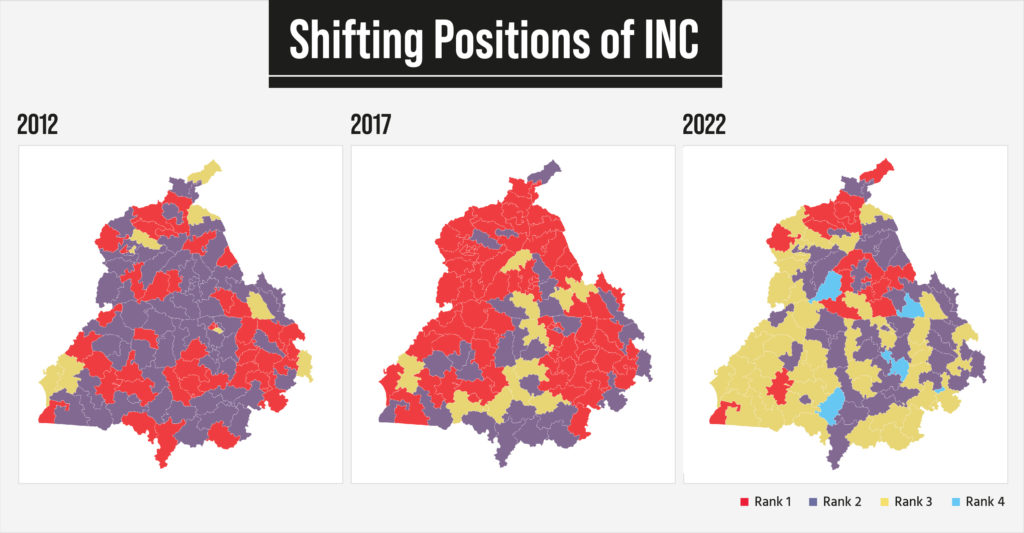 In 2022, it was at 1st position in 18 seats, at 2nd position in 47 seats, at 3rd in 47 seats and came 4th in 5 constituencies.
INC posted a dismal performance in the recently concluded assembly election in the state but managed to emerge as the main opposition party. It will need to weigh up its options and revisit its strategy accordingly for a better outing in the next elections.
We will be continuously assessing the future prospects for INC in Punjab. Stay tuned to check out more. You can download the Meradesh app, on both App store and Play Store.
Or check out the platform if you wish to employ data and location intelligence in campaign management.