There are in total 7 constituencies in Punjab where SAD had been 1st runner-up in the last 3 elections.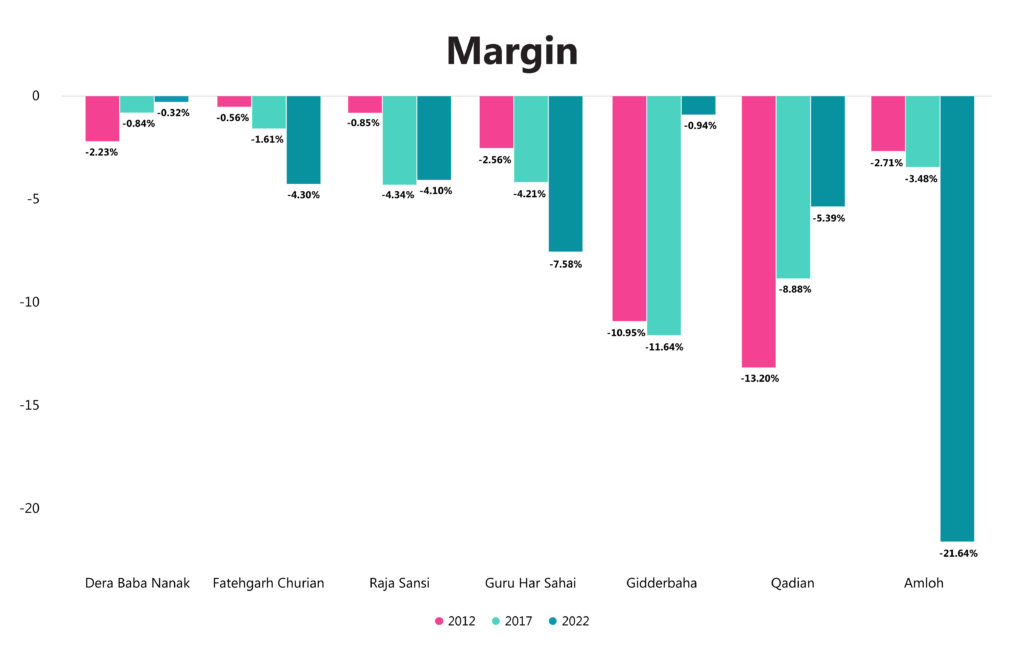 In terms of margin, there were 4 constituencies where the losing margin decreased in 2022. In fact, save for Amloh constituency, the losing margin is not very large in others.
Although the vote share of SAD decreased in most of these constituencies but didn't decrease too much to keep it entirely out of contention for the next assembly elections in the state.
We will be continuously evaluating the future prospects for SAD in Punjab. Stay tuned to check out more. You can download the Meradesh app, on both App store and Play Store.
Or check out the platform if you wish to employ data and location intelligence in campaign management.