In the 2019 Odisha elections, BJD's average winning margin stood at 12.8%, whereas for BJP and INC it was 5.53% and 3.76% respectively. Like every election, the 2019 elections also bore witness to wafer-thin as well as landslide victories. For instance, 4 winners won with a margin of less than 1% and 2 winners who were both from BJD won with more than 40% of the margin. BJD's winning margin in 55 seats was under 10% and for BJP, out of its total winning seats, in 19 constituencies its victory margin remained under 10%. The thinning of margin in BJD's victories in the 2019 elections has provided opposition parties, especially the BJP, with the opportunity to gain more ground in the state.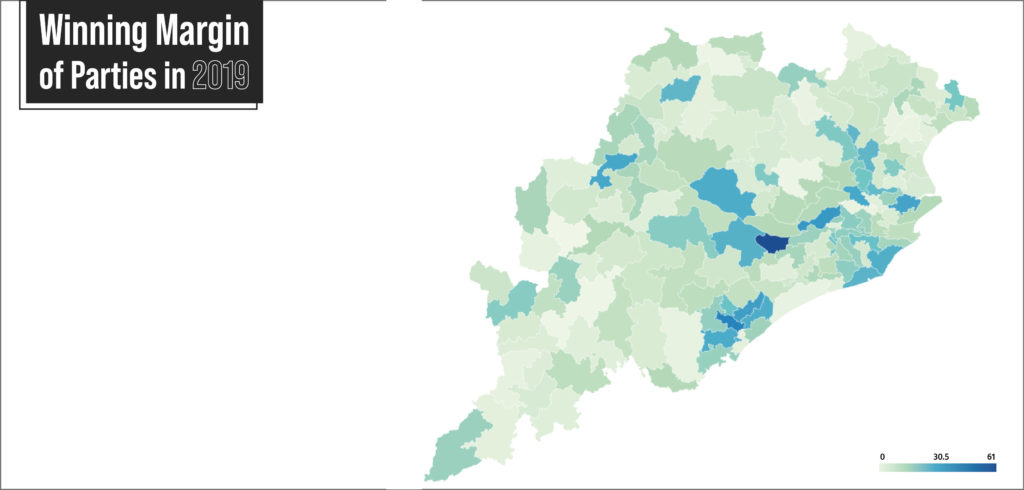 We will be continuously monitoring the BJP's steady ascent in Odisha. Stay tuned to check out more. You can download the Meradesh app, on both App store and Play Store.
Or check out the platform if you wish to employ data and location intelligence in campaign management.