In the 2012 assembly elections, INC contested all 68 seats in the state and managed to win 36 seats. The 2017 elections saw a swing in 24 constituencies from INC to other parties. The party lost 23 seats to BJP and 1 seat went to CPI(M). In 7 seats the losing margin was above 15%.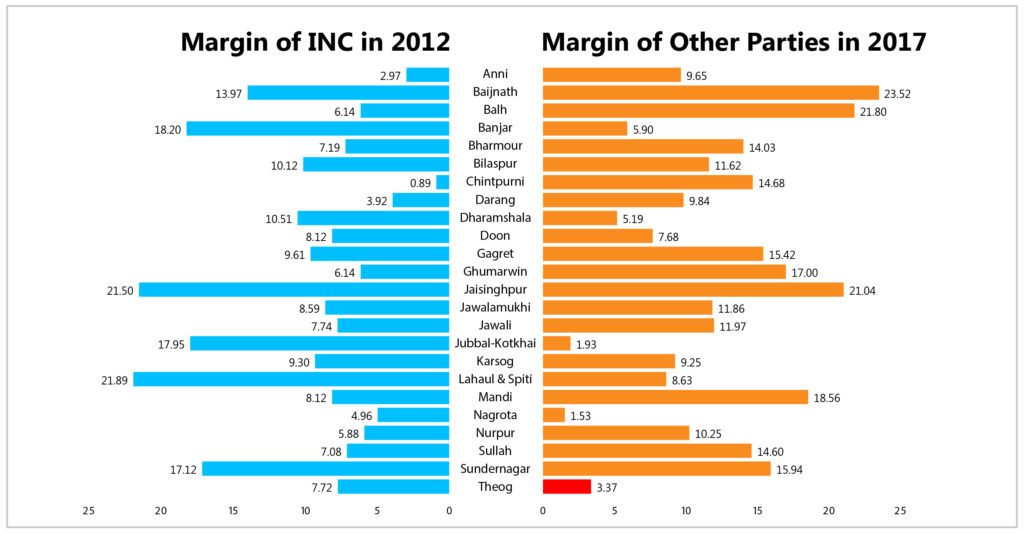 INC will have a revised strategy in place to secure these seats back and consolidate the number of its seats in the upcoming elections.
We will be continuously assessing the future prospects for INC in Himachal Pradesh. Stay tuned to check out more. You can download the Meradesh app, on both App store and Play Store.
Or check out the platform if you wish to employ data and location intelligence in campaign management.