Amroha parliamentary constituency is one of the 80 parliamentary constituencies in the Indian state of Uttar Pradesh. The constituency comprises 5 assembly constituencies and 2 districts. 
We are taking a peek at the gender-wise literacy rate of the Amroha* and Hapur districts, which is part of the Amroha parliamentary constituency, as literacy is an essential indicator of the socioeconomic development of the region. 
* The district was previously known as Jyotiba Phule Nagar before it was renamed to Amroha in 2012. 
Amroha District  
The 2011 census of India has pegged the overall literacy rate of the Amroha district at 53%. Gender-wise, the male literacy rate in the district is 62% whereas, for females, the literacy rate stands at 44%.   
Hapur District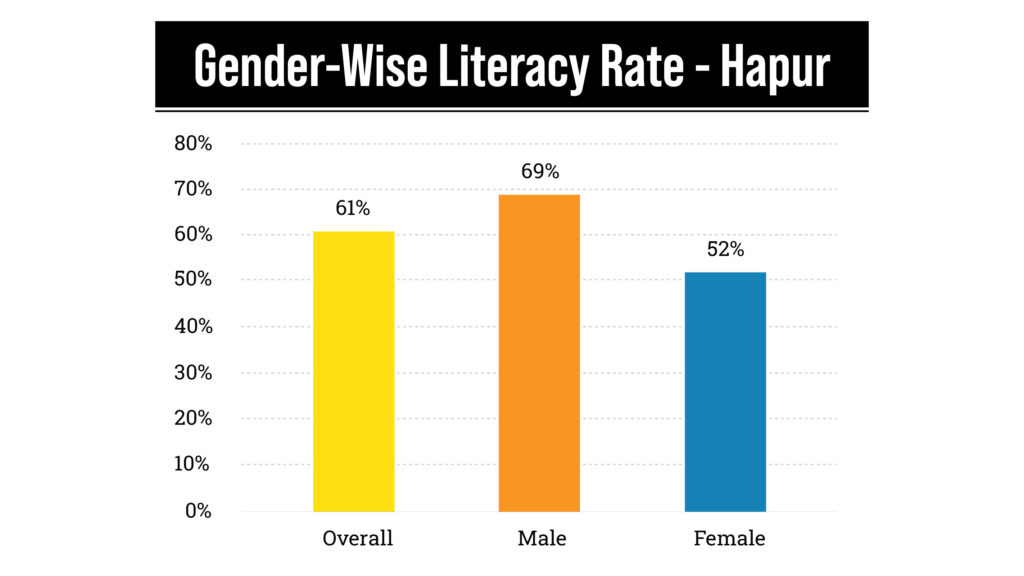 The overall literacy rate of the district is 61% as per the 2011 census of India. However, when it comes to gender, the literacy rate for males in Hapur stands at 69% while the female literacy rate is 52%.    
To gain more electoral insight into the Amroha Lok Sabha constituency, view Parliamentary Constituency Watch: Amroha. 
Stay updated on the electoral statistics for parliamentary constituencies and the changing dynamics on Meradesh App. Available on Appstore and Play Store.   
Reach your constituents, gain insights into their motivations, and build campaigns based on data-driven strategies with the Meradesh Platform.   
Data Source – Meradesh.org