Location      
Allahabad Lok Sabha constituency is one of the 80 Lok Sabha constituencies in the Indian state of Uttar Pradesh. It comprises 5 assembly constituencies and Prayagraj district. 
 Category     
Designated as a General Constituency.     
 During the 2009 elections, among the total of 31 contestants, 28 were male, and 3 were female, in percentage- 90% and 10%. In 2014, the total number of contestants remained the same at 23, out of which 21 were male and 2 were female, in percentage- 91% and 9%.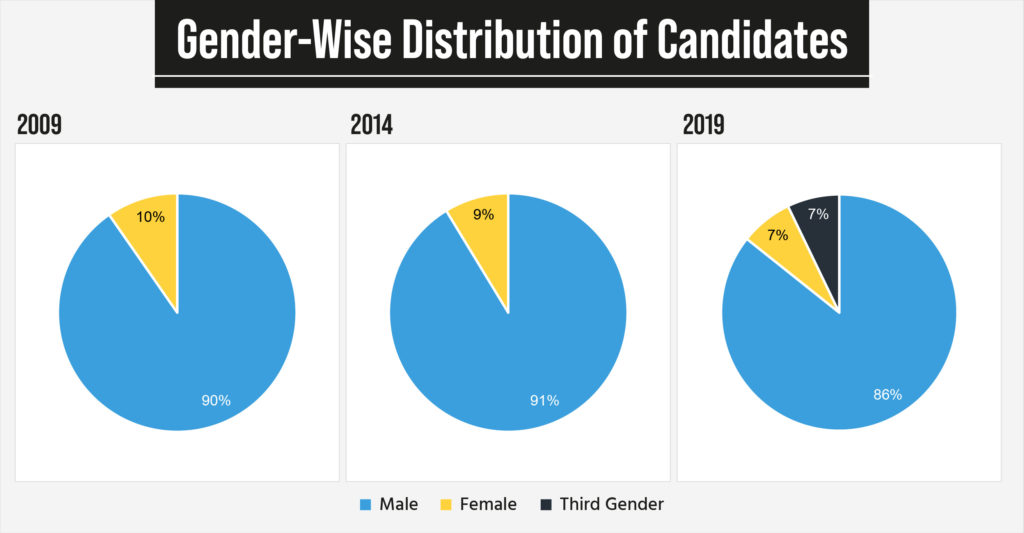 In 2019, on the other hand, the total number of contestants declined to 14, out of which 12 were male, 1 was female and 1 was transgender, in percentage-86% for males, 7% for females and 7% for transgender. 
 To gain more electoral insight into the Allahabad Lok Sabha constituency, view Parliamentary Constituency Watch: Allahabad 
Stay updated on the electoral statistics for parliamentary constituencies and the changing dynamics on Meradesh App. Available on Appstore and Play Store.    
Reach your constituents, gain insights into their motivations, and build campaigns based on data-driven strategies with the Meradesh Platform.    
 Data Source – Meradesh.org