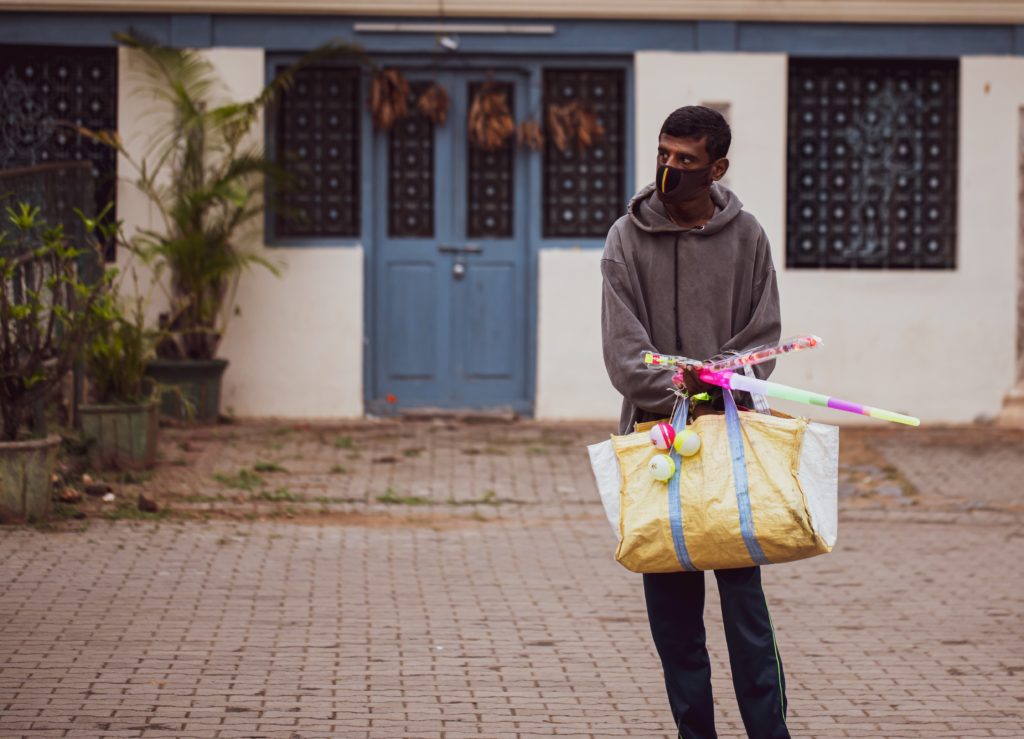 "India is in a unique position where our rapid growth enables us to cater to diverse demand", announced Prime Minister Modi to a roomful of businessmen from some of the most prosperous countries in the world in the year 2019. The occasion was Bloomberg Global Business Forum held in New York and everyone in the room listened to the Leader of the largest democracy with rapt attention, and why not. With its burgeoning young and educated population, it was the world's ordained backend office. Everyone wanted a piece of India. Services accounted for the majority of the nation's exports each year, after having grown its global share from 0.5% in 1995 to 3.5% in 2018. Prime Minister Narendra Modi even positioned India as a trustworthy and undisputed alternative to China for global supply chains.
2021- Undoing
In January, Fitch Ratings maintained that the Indian economy will suffer "lasting damage" from the coronavirus crisis and after an initially strong rebound in the fiscal year ending March 2022, the growth will slow to around 6.5 per cent a year over FY23 to FY26.
Five months into 2021, India has set new ghastly global records. Earlier predictions seem undeservingly hopeful now. The first negative impact has been an unsanctioned embargo on everything Indian. The global community's kneejerk response has been to largely end or revises existing engagements with India.
International Traffic Stopped
The list of travel bans is a long one: Canada, the U.K., Germany, Belgium, New Zealand, the United Arab Emirates, Singapore, Saudi Arabia, Iran, Oman, Kuwait, Indonesia, Malawi, Tanzania, the Netherlands, Hong Kong, Thailand Italy, Australia and densely populated islands belonging to the Maldives. Australia easily has implemented the most severe restrictions- jail time ranging from 14 days up to five years, a $50,000 fine or both. The ban has been stringently implemented blocking off even the return of over 9000 Australians. China on the other hand has not imposed a ban but will allow only those Indians vaccinated with Sinovac, a vaccine not approved in India. Nepal has shut down 22 of the 35 land entry points.
India's Demographic Gift Returned?
Indians constitute well over 15% of the global merchant navy crew. High traffic ports like Singapore, Fujairah, Dubai and Hongkong has closed entry to Indian seafarers. This has in turn put pressure on firms and recruitment house that are actively rotating existing crews with non- Indians. 2021 saw the return of over 4.5 million Indians from abroad. Kerala alone returning expats numbers go above 8 lakhs, larger than those who returned during the Iraq War.
Warning to India's Pharma Position
"We now have a situation with India where, in connection with the emergency situation of the pandemic, we are worried whether the pharmaceutical products will still come to us," observed Merkel. "Of course, we have only allowed India to become such a large pharmaceutical producer in the first place, also from the European side, in the expectation that this should then also be complied with. If that is not the case now, we will have to rethink". What you just read is German Chancellor Angela Merkel's quote from Politico where she blamed India for not fulfilling its obligation to supply Covid-19 vaccines to Europe. Her usual attention to details was missing as she articulated her position, but what is clear is her frustration of being misled. The international community has called India's bluff, we are not the 'World's Pharmacy', as presented by Prime Minister Modi. This has seriously dented India's diplomatic efforts. What started as Vaccine Maitri- exporting 6.3 crore doses to 93 countries to counter China's growing influence has turned into a very public failure. The world questions India's ability to stand by its word, be a reliable production and supply partner.
The World is Watching
Chinese outlet Global Times in its recent edition maintained, "Analysts said that at the early stage, India's vaccine diplomacy, trying to win neighbouring countries over from China, an imaginary competitor, was extremely obvious. But the country has become the biggest source of concern in terms of exporting cases and the weakest link in the economic recovery of South Asia". Indian government's poor handling of the pandemic and vaccine production has made it an object of derision and ridicule. An article in Foreign Policy observed that the government earlier permitted massive political rallies and refused to ban superspreader events such as the Kumbh Mela. "Moreover, despite the fact that an Indian pharmaceutical company called the Serum Institute of India (SII) has long been manufacturing a version of the AstraZeneca vaccine, Modi's government did not procure the required doses to vaccinate India's population in time," it argued. An article in Al Jazeera noted, "Africa is watching aghast as India struggles with coronavirus, fearing a long-running shortfall in the Indian-made vaccines that it needs to help protect its people. Often dubbed the 'pharmacy of the world', India is one of the biggest suppliers of the AstraZeneca vaccine under the COVAX programme to help immunisation in poorer countries…But India has been hammered by explosive growth in infections – accelerated, say scientists, by a new variant".
Another issue highlighted by the international media is the alleged undercounting of coronavirus cases and deaths. The Guardian wrote, "Like India's see-no-evil approach to malaria or tuberculosis, its Covid obfuscation suppresses 'bad news' in order to buoy the country's international image and the government party's domestic standing. Not all countries with struggling health systems do this. Some actually at times overcount deaths from other viruses in order to get more humanitarian aid. But undercounting disease is, in many ways, far more sinister". Investigation into the reason behind undercounting draws to the global community a nation that is chaotic and apathetic. An article in The New York Times wrote, "Interviews from cremation grounds across the country, where the fires never stop, portray an extensive pattern of deaths far exceeding the official figures. Nervous politicians and hospital administrators may be undercounting or overlooking large numbers of dead, analysts say. And grieving families may be hiding COVID connections as well, adding to the confusion in this enormous nation of 1.4 billion."
What is worth our attention now?
Delusion does not pay well. India is home to inhumane social practices like castes and untouchability.
Our privileged members are encouraged to develop a kaleidoscopic view of the world that is devoid of the weak, the suppressed and the vulnerable. Our vision tends to be colourful and deluded. The delusion coaxes us to promote ourselves as the leaders of the world, saviours of modern civilisation and when tested we crumble like a castle of cards.
The way ahead is to accept the truth that our ability to disregard the poor and discriminate against the marginal has caught up with us. We did not build the system and the safety net for the vulnerable and as it crumbled it brought the entire facade down. An alternative will be the current path, we can continue deceiving ourselves. Reinforce a worldview where feedback is ridiculed. Slowly drown in the mess of our own making, dreaming about unrealised grandiose.